'The Bold and the Beautiful' cast heads to South Africa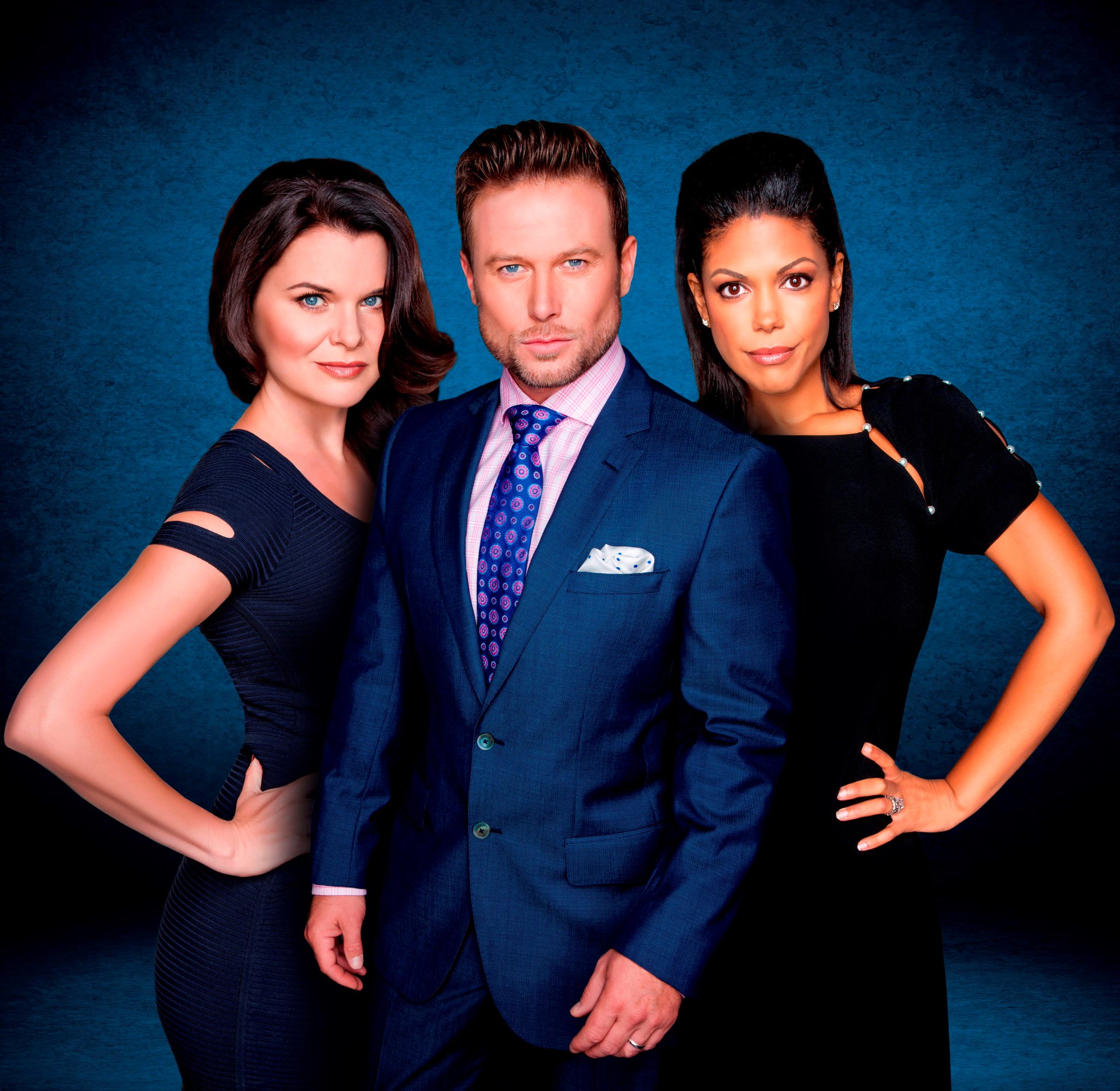 (L-R): Heather Tom (Katie), Jacob Young (Rick) and Karla Mosley (Maya)
Photo:CBS
In another world-wind trip around the world, some cast members of CBS's "The Bold and the Beautiful" will be traveling to South Africa later this month on a publicity tour from October 21-26.
Cast members Heather Tom (Katie), Karla Mosley (Maya) and Jacob Young (Rick) will be visiting Johannesburg and Cape Town, and also making stops at the Table Mountain and Soweto, as well as other sites.
The trio will also make appearances at the Mall of Africa & Maponya Mall in Johannesburg. The itinerary also includes a private event and a meet-and-greet with contest winners.
"I'm so thankful that after 30 years, our South African viewers and our broadcaster, SABC3, remain an integral part of our extended television family," said the show's Executive Producer and Head Writer Bradley Bell in a statement. "To celebrate this occasion, we're sending Karla, Heather and Jacob in person to convey our warm greetings and gratitude to our fans." The trip marks the 3rd journey overseas this year for the world's most soap.
To kick-off the celebrations locally, SABC 3 will be re-introducing the Saturday broadcast of "The Bold and the Beautiful"Omnibus from the October 14, from 9:30 -12:00.
The show traveled to and shot episodes in Australia for its 30th anniversary episode and in Monte Carlo this summer to co-inside with the annual television festival's Nymth Awards.
"The Bold and the Beautiful" airs weekdays on CBS.