The Beatles White Album 50th Anniversary Release Coming In November
The Beatles are set to celebrate the 50th anniversary of "The Beatles (White Album)" on November 9.
The Beatles Celebrate 'The Beatles' ('White Album') With Special Anniversary Releases
For 50 years,
'The White Album'
has invited its listeners to venture forth and explore the breadth and ambition of its music, delighting and inspiring each new generation in turn. On November 9, The Beatles will release a suite of lavishly presented
'White Album'
packages including a
super deluxe
7-disc set featuring 50 mostly
previously unreleased recordings
all newly mixed with 5.1 surround audio as well as the much-sought after
Esher Demos
.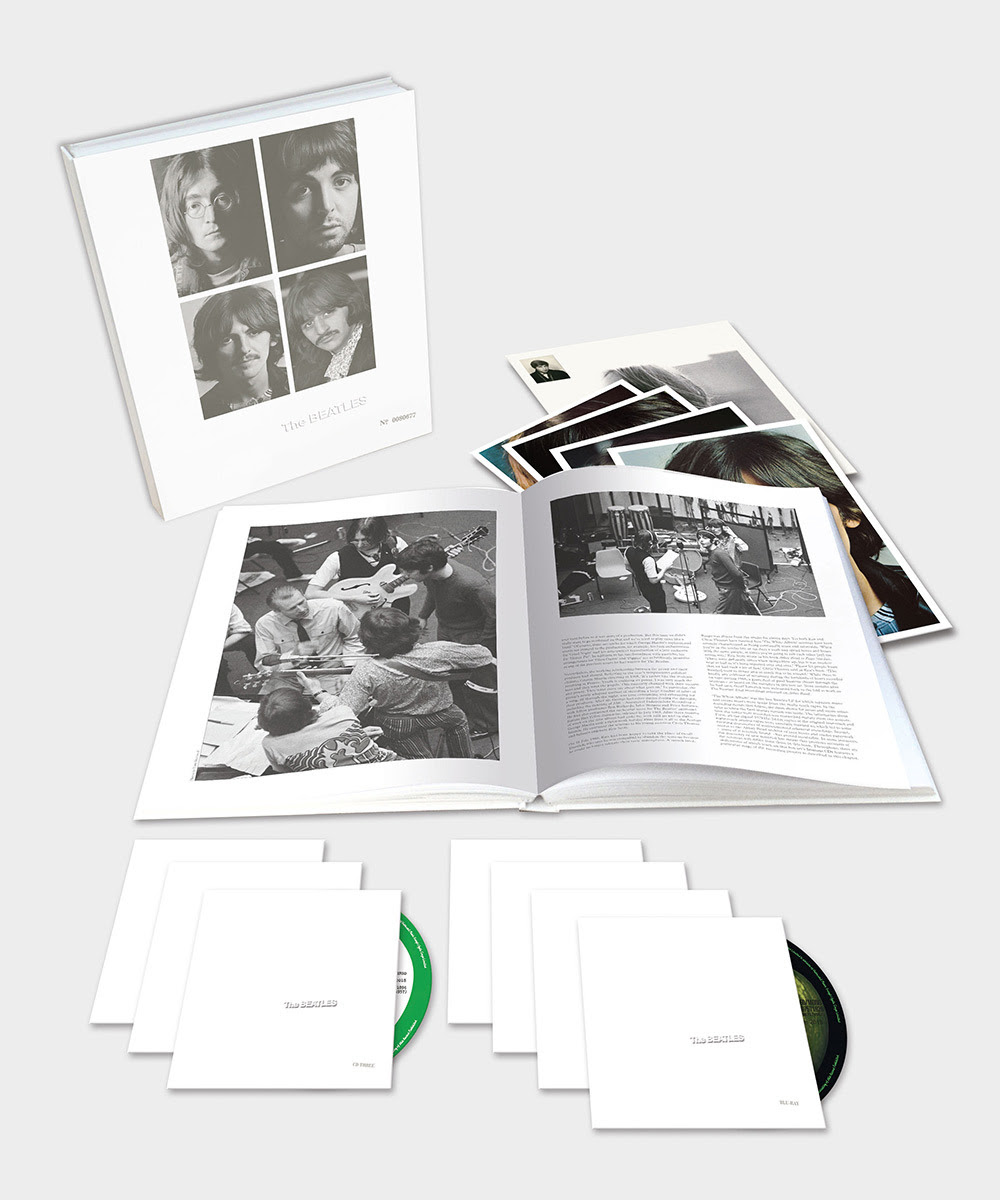 "We had left Sgt. Pepper's band to play in his sunny Elysian Fields and were now striding out in new directions without a map," says Paul McCartney
With their ninth studio album, The Beatles took the world on a whole new trip, side one blasting off with the exhilarating rush of a screaming jet escorting Paul McCartney's punchy, exuberant vocals on "Back In The U.S.S.R." "Dear Prudence" came next, John Lennon warmly beckoning his friend and all of us to "look around." George Harrison imparted timeless wisdom in "While My Guitar Gently Weeps," singing, "With every mistake we must surely be learning." Ringo Starr's "Don't Pass Me By" marked his first solo songwriting credit on a Beatles album.
Watch Giles Martin and Sam Okell discuss remixing the album
Listen Now
Three different "Back In The U.S.S.R." mixes from the new release are available to listen to right now - the new 2018 Mix, the unreleased Take 5 Mix, and the Esher Demo.